Questions To Ask When Shopping for Your New Bible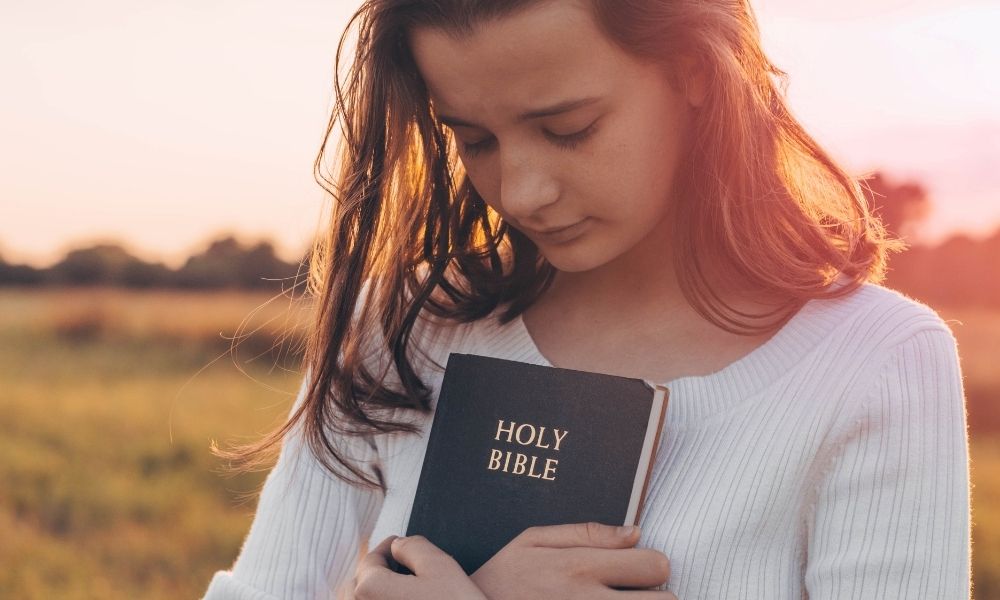 Picking a new Bible for yourself is a major decision that can change the way you read and study the Bible. It can be hard to sort out all the limitless options of special Bibles that you can purchase, and even harder still to come to a decision. These questions to ask when shopping for your new Bible will help you with the process of coming to a decision and making a purchase you can be proud of.
Why Are You Buying It?
Before you commit to a Bible purchase, it is important to consider why you are purchasing the new Bible and what you would like to use it for. Different types of Bibles have different purposes that will enhance your reading experience in different ways. If you are new to the Bible, you may want something cheaper and low commitment before considering a more expensive, leather-bound bible. Two of the types of Bibles that are available to buy are worth noting the differences between, and a list will help answer questions you might have about the various types of Bibles that stores will sell.
Study Bibles
If you are looking for a deeper understanding of the Scripture, a Study Bible offers guidance through the bible with commentary from theologians and Bible scholars or study resources. Scholarly guidance may help you understand the "whys" of the text and answer questions that you may not have thought about before. Commentaries are the first step into the world of writing your own scholarly Bible notes or gaining a wider knowledge of the Scripture. Study Bibles also make use of cross-reference systems, like the Thompson Chain Reference system or the Sword method. Often, Study Bibles will have room for notetaking on the pages through wide margins or extra pages.
Reference Bibles
A Reference Bible will provide you with the connections within and outside of the text using a reference system. The most popular reference systems for King James Bibles are the Thompson Chain Reference and Sword Bibles. Unlike Study Bibles, these Reference Bibles do not have outside commentary from scholars. This means that you can proceed with your studies uninfluenced by theologians and come to your own conclusions—perhaps even comparing your notes to theirs by the end. Different reference systems will work better or worse for you, so research how each one works before you purchase them.
Both Study Bibles and Reference Bibles come in large print, include note-taking space, and offer wide margin versions.
What Translation Do You Want?
The translation of the Bible defines your faith. Your church may refer to a specific translation of the bible, making it imperative that you find the correct one. At The KJV Store, we specialize in King James Version Bibles. The King James Bible, or Authorized Version, is considered to be the English Bible translation that stays truest to the original texts and manuscripts. It was finished in 1611 by King James I and a team of over 40 Bible scholars and translators, referencing text originally written in Greek, Latin, and Hebrew.
Other popular translations in the United States are The Christian Standard Bible (CSB), English Standard Version (ESV), and the New American Standard Bible (NASB). Both the ESV and the NASB were published in 1970, while the CSB was published in 2004. Make sure that the Bible you purchase matches the translation used at church or is the correct one that you would like to study.
How Much Are You Willing To Spend?
With any purchase you make, the budget will always be one of your major concerns. Your Bible should last you many years—especially if you spend money on a quality bible that is built to last. Have a dollar range in mind as you peruse through a bible selection. You do not want something cheap that will not last more than a few months of regular use. Cheaper Bibles can be good for needing something fast and temporary, but they will not serve more of a purpose than just that. Hardcover or leather Bibles will often hold up to the test of time while looking beautiful on your nightstand.
What Kind of Leather Cover Do You Want?
If you have already decided to go the extra mile and buy an authentic leather-bound Bible, it is important to know the different kinds of leather that are in the market. A leather KJV Bible will feel unique depending on the animal or other source of the leather.
Imitation Leather
While imitation leather does not hold a stone to the durability of authentic leather, it does have a similar appearance. For those who are concerned with animal products but still want the appearance of leather on their Bible, this paper product leather will suit your fancy.
Bonded Leather
Bonded leather is a mix of authentic leather strips and latex. Machines give it the appearance of leather. It is still less durable than 100% leather, but more durable than paper or imitation leather.
Pigskin or Cowhide Leather (Most Common)
A Bible bound in genuine leather will use a single flap of leather from the source of an animal. Pigskin leather will retain a bit of shine, while cowhide has a duller leather appearance. Both are very common in leather products, though this leather is cut specifically for bookbinding.
Morocco Leather
This leather is rarer and often used in clothing since it is a thinner version of calfskin or goatskin. Historically, it has often been used for accessories such as ladies' gloves, though Cambridge publishes select Bibles with it.
Goatskin Leather
Goatskin leather is one of the most classic binding materials for leather Bibles and is often paired with a high price tag.
Calfskin Leather
The leather that comes from young animals is often the softest leather you can find. Calfskin leather is luxurious leather that is soft to the touch with an iconic grain appearance. To many Bible stores, calfskin leather is the best Bible leather you can find and worth the money.
Lambskin Leather (Our Specialty!)
Even softer than calfskin leather is the leather from young sheep, called lambskin leather. The process of tanning a lambskin is extremely delicate, which leads to a more expensive product. The KJV Store has published several books in our high-quality lambskin leather, like our large print Thompson Chain Reference KJV Bible.
Your Bible purchase should reflect you and your faith in God. There are options such as large print or personalized leather engravings that can make any Bible even more special. Remember that you do not need to worry about the judgment or criticism of others when considering the questions to ask when shopping for your new Bible. How much you spend on a new Bible does not matter, it only matters how you use it.