What Is the Difference Between the KJV and NKJV?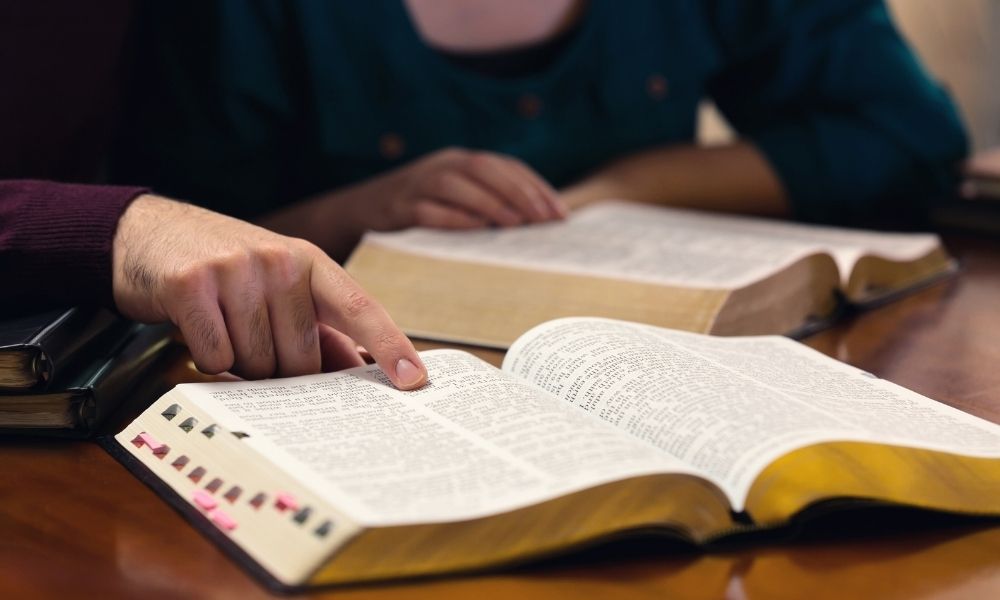 Popular culture is full of instances where producers tried to leverage preexisting brand equity into an altogether new product. In 1991, Major League Baseball's Chicago White Sox moved across 35th Street to New Comiskey Park, a fully modern facility with none of the intimacy and character of its namesake lyric bandbox. Likewise, no one who was around in 1985 will forget the debacle of New Coke, the ill-fated attempt to change the recipe of a drink so ubiquitous that some Americans use its name to mean any soft drink at all.
Even the world of Bible publishing has not been immune to appending the word "new" to old properties. This was the case in 1982 when Thomas Nelson Publishers released the New King James Version, a new translation of the Bible that combined beautiful verbiage and dutiful translation with contemporary language. So, what is the difference between the King James Version and the New King James Version? Let's examine the similarities and differences.
Similarities
The committee of religious scholars who undertook the translation of the Bible on behalf of King James VI and I intended to adhere as faithfully to the original Hebrew and Greek translations as possible. This adherence to word-for-word translation is what we call formal equivalence, which we can contrast with the "thought-for-thought" dynamic equivalence of modern translations, such as the New International Version. The translators behind the New King James Version sought formal equivalence as well, intending for it to be a spiritual successor to its namesake in that respect. The New King James Version also aspires to a high standard of prose, achieving the same beauty as the original.
Differences
Despite practically sharing a name, the New King James Version is more than a series of small revisions to the original Authorized Version's text. The NKJV is an altogether new translation of the source material, a fact that reveals itself in side-by-side comparisons. The "thy, thou, and thine" that are all but synonymous with the time-honored King James Version are absent here, replaced with today's familiar second-person pronouns.
Which Is Right for Me?
You have dozens of versions of the Bible to choose from, many of which vary greatly from one another. If you are interested in a faithful translation, remember that the differences between the KJV and NKJV are bigger than their titles may suggest. The New King James Version arguably trades on the name recognition of the King James Version without upholding the same high register of English that defines the KJV. Lacking the authorization of James VI and I, which he obviously could not give to a 20th-century translation, the edition could just as easily have any title. If you're looking for the 1611 edition of the KJV Bible, there's no substitute, and nothing new will do.